Looking for an interior designer for your renovation or building from scratch? Thinking about hiring best designer for you? Yes, it can be difficult to hire best interior designer sometime. If you are working with an interior designer for the first time. But wait, that's why I have shared this post. Here I am sharing Top 5 questions you can ask from your interior designers and determine. Whether you want to go ahead with them or looking for another interior designer for your requirements.
By Asking these question you can guarantee that you will hire a perfect and professional interior designers for you in your budget. So, let's start the questions…
You can also read: Why you should hire an interior designer
#1 Ask about services:
Yes, you know that you are going to hire an interior designers and they will give you a layout for your home, office, or any other commercial and residential place. But is not it good if they offer you all the services you need. Like custom furniture, electronic etc…
#2 Not included items in your quotations:
You will get quotations for your interior project from your interior designer. But believe me there are lots of things that are not included in that quotations. That's why it's important to know, what you are going to get for the price you paid to your designer.
Here is an infographic for you about the article….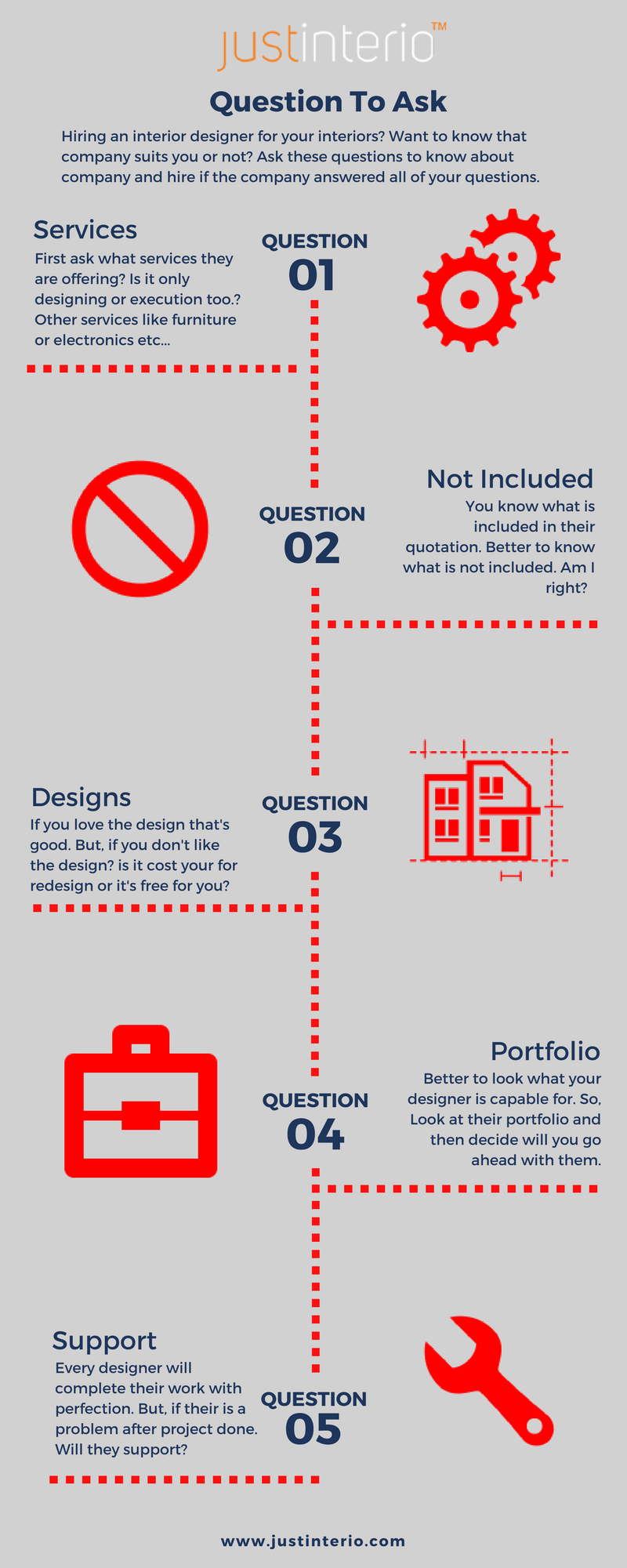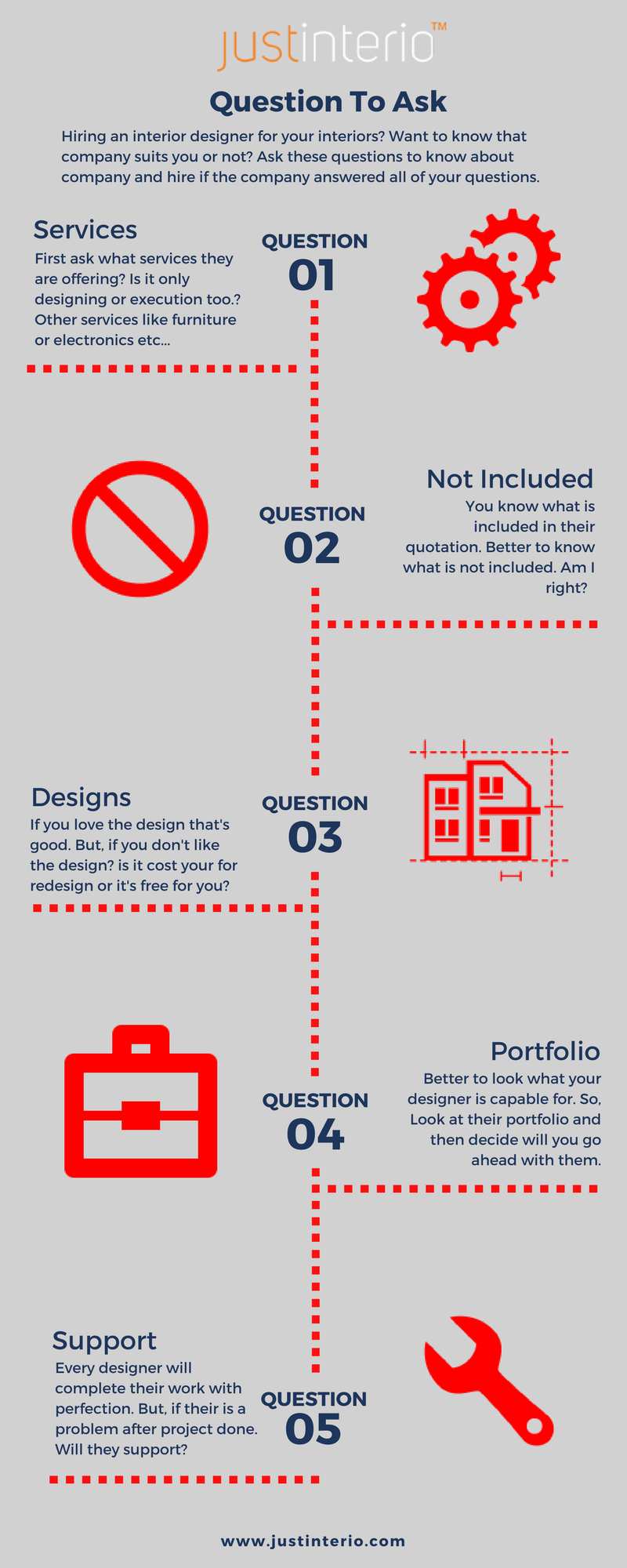 #3 If you don't love their layout design:
Tell them I will be very happy if I love your layout design and plan. But, if I don't like your layout plan. Then what will happen? Do you redesign the layout or charge again for designing another layout plan.
#4 Ask for portfolio:
Your interior designer might be in industry for more than ten years. They must have a portfolio to show you their work and tell you about their portfolio. It's better to look at their portfolio, because after viewing their concepts, designs, specialty, you can decide whether they are good for your project or not.
#5 Support:
Every interior designer will give you their best services and complete your project according to your requirements and give you support until the project is not completed. But, ask them is they give you support after project completion, if there is any problem in your furniture, A/C, Camera, Music system etc..
As an interior designers, Just Interio offer quality interior designing services with post-installation support. We interior  designing services in Just Rs. 85 Per Square Feet.
You can read more questions at www.qanvast.com